PRESENTATION
The first installment of a new series of conferences discussing Calorimetry for the High Energy Frontier will take place in Paris on April 22 - 25, 2013.
The series will focus on recent developments in calorimetry geared toward application at upgraded or future colliding beam facilities, as well as review the performance of calorimeters operating in past and present hadron colliders. The scope of the series will be broadened with special sessions on calorimetry developments at the other particles and astroparticles physics frontiers and for medical applications.
You can see the poster :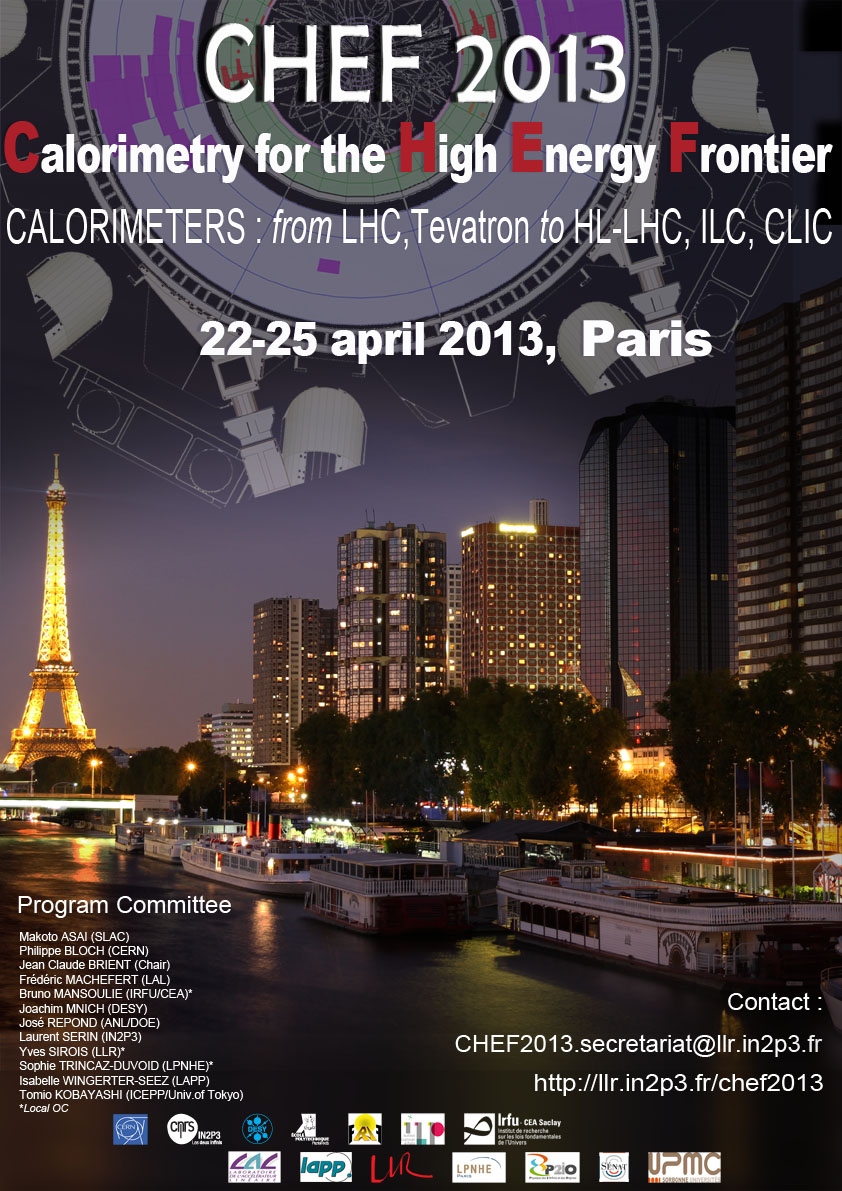 Registration is open up to April 10th. Due to the size of the amphitheater, the number of participants will be limited to 200.

Free proceedings will be send to all participants.
Sponsored by